About Airplex
The leading manufacturer & distributor of utility, truck and car accessories in New Zealand.
Celebrating over 40 years manufacturing and distributing auto accessories; Click here for more details on our back story.
Airplex (100% New Zealand owned and operated) is a leading manufacturer and distributor of accessories for ute, truck and car. No one has a wider range. The Airplex range of practical and stylish products include ute canopy, ute hard lid, bedliner, nudge bar, towbar, bonnet guard, headlight protector, door (monsoon) weathershield, truck air deflector, sunvisor and stoneguard ....plus much more!

No one has a wider range

100% New Zealand owned and operated

Over 80% of our product is manufactured in New Zealand

Quality Product & Service
Airplex Industries Ltd was established in 1982 to manufacture automotive acrylic accessories for the aftermarket & OEM (Original Equipment Manufacture) business. Since then, Airplex has grown to become New Zealand's leading manufacturer and distributor of a wide range of automotive products including ute canopies, nudge bars, bonnet guards, headlight covers, ute hard lids and much more. Still proudly manufacturing in New Zealand for around 40 years!
All phases of production, from tool making, machining and screen printing through to moulding and packaging for our acrylic range are done at the Airplex Auckland, New Zealand premises. The continually increasing acrylic (perspex) product range now includes over 1800 monsoon weathershields, 700 headlight guards and 600 bonnet (hood) protectors/bug deflectors as well as a large range of rear deflectors, sunvisors and other auto accessories.
Airplex Heavy Truck Range
Airplex leads the market in quality, innovation and design of truck top air deflectors (airfoils) sunvisors and mesh stoneguards. Airplex has firmly established themselves as the market leader with a wide range that is some of the best designed and highest quality on the market.
Airplex supplies air deflectors, sunvisors, stoneguards, headlight covers and weathershields to the truck Original Equipment OEM and aftermarket in NZ and to several export markets.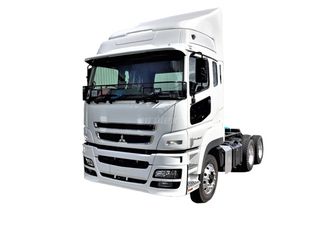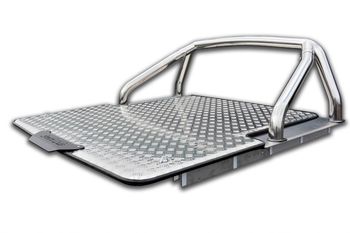 Wide Range of Accessories
As well as the in house manufactured product, Airplex stocks a wide range of auto accessories including the Sammitr SteelTop® ute canopy (with central locking), RSI Smartcap, alloy ute hard lid, nudge bars, side steps, projector lamps, chrome grilles and trim, bed liners, hard lids, ute canopies, roll bars, bed extenders, cargo bars, tow bars & wiring looms, Tonneau covers, ratchet rope, headlight covers, mesh stoneguards, door weathershields, sunvisor, top air deflectors, side cab extenders...... just to name a few!
Whether its custom ute products, aerodynamics for your truck, or accessories for your car, Airplex can help.
Airplex Manufacture & Export - A Kiwi Company
100% New Zealand owned and operated. Airplex is a proud exporter of New Zealand made product to the world, with markets in more than 30 countries. Airplex is a regular exhibitor at SEMA/APAA in Las Vegas, United States; Automechanika in Frankfurt, Germany; and the Taiwan Auto Show, as well as several local exhibits including the National Fieldays and the Truck and Heavy Equipment show at Mystery Creek in Hamilton.