FIT MY VEHICLE
View all products available for your vehicle with our 'FIT MY VEHICLE' search (top of page).
Select MAKE, MODEL and YEAR in the dropdown boxes, and search!
All Airplex accessories that fit your vehicle will be displayed.
If you have any questions, just get in touch! We're here to help.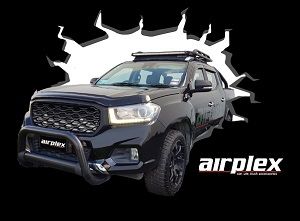 FULL SITE SEARCH
You are also able to search our entire website by using the search box below.
However, this will bring up all records for this search text, and they may not suit your particular vehicle.
To find products to fit your vehicle make, model and year, use the FIT MY VEHICLE search above.